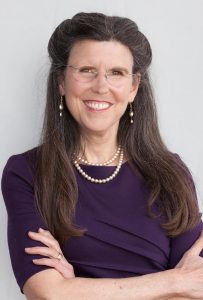 Join Catherine M Laub, Host of The Celestial Spoon as she interviews Dr. Michelle Peticolas, who empowers leaders and change-makers to overcome their fears and limiting beliefs in order to reclaim their authentic power. She is a national speaker and leads workshops for organizations and groups including: The Commonwealth Club of San Francisco, UCSF Medical Center, JFK University, and UC Berkeley. Her award-winning documentary series Secrets of Life and Death is featured throughout the United States, Canada, Australia and New Zealand. With her Ph.D. in Sociology and over 18 years' experience, she coaches people through major life challenges. She is an expert in loss, emotional wounds and unresolved grief. If you would like to have a conversation with her send her an email through her website: secretsoflifeanddeath.com and she will gift you a 30-45 min breakthrough session
Learn how trapped emotions affect our work and our relationships, and how to release them.
Testimonials
~I was doing your meditation exercise about envisioning what we want. I thought about my husband signing up 2 new clients and the same day he signed up 4. I feel so much more confident in myself and have started expressing my needs in my women's group and art group.
~I was devastated when my husband of 30 years walked out. Your wisdom has had such a deep impact on me throughout the divorce process. The insight and understanding about what came before during and since has helped me to cope and move on.
Receive a free gift: Body Scan Meditation at www.releaseandthrive.com Ease overwhelm and stress with this body awareness journey in which you will locate and release trapped emotions that keep you small and out-of-balance.
Includes Secrets of Life and Death E-Zine.
www.secretsoflifeanddeath.com
https://www.catherinemlaub.com  
https://www.facebook.com/catherine.laub.54 
https://www.linkedin.com/in/catherinemlaub
Amazon Author Page: http://www.amazon.com/-/e/B014M7GZA0
#CatherineLaub #TheCelestialSpoon #YourTurquoiseAngelGuide #MentalHealth #PsychicMedium #Inspiration #StressResolution #Life #Death #Energy #Grief #Healing #Cancer #Loss #MichellePeticolas #Loss #Change #Authentic #Leadership
Podcast: Play in new window | Download
Subscribe: Android | Email | Google Podcasts | RSS | More