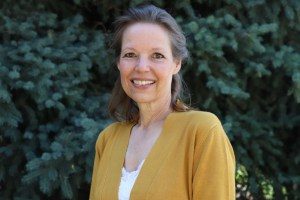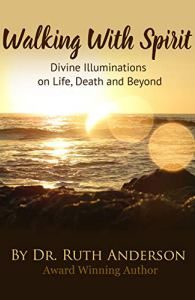 Listen as Catherine Laub interviews Dr. Ruth Anderson. She is a spiritual counselor providing individualized, transformational experiences for her clients using Holy Fire Reiki, energy work and connection with the Spiritual Divinity including the Divine Mother, Archangels Michael, Gabriel and Raphael. Learn about Ruth's book, Walking with Spirit: Divine Illuminations on Life, Death and Beyond
Dr. Ruth Anderson is a lifelong student, teacher, award-winning author and Ordained Minister. Retired after a satisfying and worthwhile career in public school administration, Ruth embraced her second calling, that of intuitive, spiritual counselor, speaker, and author. She has devoted her retirement to striving to live a high vibrational existence and making a difference in the spiritual lives of others. Her passion and purpose are to serve as a conduit between the spiritual realm and the physical realm, sharing knowledge gained from direct experience, and educating others along the way.
Ruth is passionate about sharing energetic concepts and her experiences with the Spiritual Divinity. She sees her writing and speaking as an extension of the contract she has with Spirit to learn and share with others. She hosts a weekly radio show, "Walking with Spirit" on the International Angels Network and writes a recurring column for the Shelton Mason County Journal.
An avid writer, Ruth contributes to publications and anthologies while authoring her books. Her first narrative, One Love: Divine Healing at Open Clinic won awards in the areas of Inspirational, Religion & Spirituality, Angels & Spirit Guides, Psychic Phenomena, Supernatural, and Spiritual Healing.
A spiritual counselor, Dr. Anderson provides individualized, transformational experiences creating connections with the Spiritual
Divinity including Divine Mother, Archangels Michael, Gabriel and Raphael, and incorporating Holy Fire Reiki, and energy work.
Contributing Author: *Chicken Soup for the Soul: Miracles and More *International Best Seller Warrior Women with Angel Wings for the Soul *International Best Seller  Warrior Women with Angel Wings Born to Love
Coming Soon: *Listening to Light: Love Letters from Walking with Spirit Contributing Author: *Warrior Women with Angel Wings Illuminate Your Joy *Step Forward and Shine *Empowering You, Transforming Lives *Step into Your Brilliance
Follow Dr. Anderson at www.theministryonline.org  Facebook: www.facebook.com/theministryonline1  She may be contacted at openclinic1@gmail.com.
Podcast: Play in new window | Download
Subscribe: Android | Email | Google Podcasts | RSS | More